ZortifyCoaching
Drive organizational success with a Human-centered approach
At Zortify, we believe that people are the core of any organization's success. That's why we offer HXM coaching – a human-centered approach to business that puts employees at the center of decision-making. Our expert coaches will work with your team to develop a people-centric culture that drives organizational success.
What is HXM Coaching?
HXM coaching is a unique coaching method that combines Human Experience Management (HXM) and coaching. HXM is a holistic approach to employee experience that focuses on the entire employee lifecycle, from recruitment to retirement. It takes into account the employee's entire experience with your company – from the tools they use to the culture they work in – and aims to create a positive, engaging experience for every employee.
Coaching is a powerful tool that helps individuals and teams reach their full potential. HXM coaching takes this one step further by aligning coaching goals with the employee experience. Our coaches will work with your team to identify areas where coaching can have the biggest impact on your employees' experience and your company's success.
The Benefits of HXM Coaching
HXM coaching can help your company in many ways. Here are just a few benefits:
1. Improved Employee Engagement: When employees feel valued, supported, and engaged, they are more likely to be productive and loyal to your company.
2. Increased Productivity: By providing employees with the tools and support they need to succeed, you can boost productivity and achieve better business results.
3. Enhanced Retention: Employees who feel valued and engaged are less likely to leave your company, reducing turnover and the associated costs.
4. Better Decision-Making: By taking a human-centered approach to business, you can make better decisions that align with your employees' needs and goals.
How it works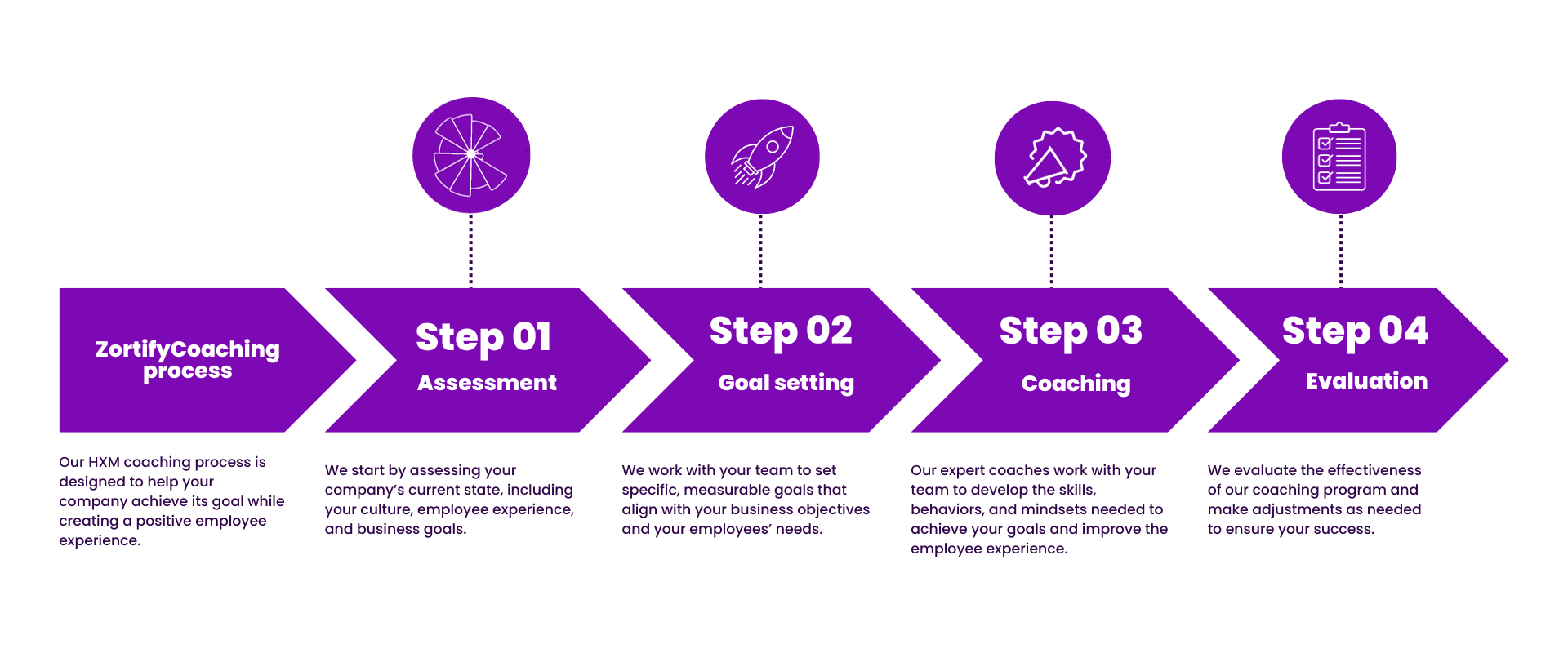 You might also be interested in