ZortifyLeader
Develop your leadership culture
Why zortifyLEADER?
Addressing HR's Biggest Challenges
Leadership is a crucial factor in the business world. People often choose to work for a company because they are drawn to its vision, mission, task, or culture. However, the primary reason most individuals leave their jobs is due to issues with their boss. Additionally, leadership is a continuous journey of development, as individuals constantly seek excellent leadership, a sense of purpose, and a sense of belonging within a group.
Our Solution
By cultivating a culture of constructive and open feedback, we empower every team member to grow and develop. This not only enhances leadership and group dynamics but also fosters psychological safety, driving both individual and company success.
Why choose zortifyLEADER?
ZortifyLEADER, our 180° leadership assessment tool, is grounded in the comprehensive full range leadership model by Avolio & Bass. It incorporates 18 closed-ended items alongside three open-ended questions, encouraging responses in the form of 'stop', 'start', and 'continue'. We utilize our NLP model to categorize the open feedback thoughtfully and coherently.
Throughout the process, we provide leaders with a detailed result report and offer a thorough debrief on the findings. Following this, we conduct a team session to collaboratively reflect on the results. This stage adds significant value, as it allows the entire group to engage in reflection, aiding the leader in their development journey and strengthening the team's sense of psychological safety.
The final stage consists of a debrief between the leader and the Zortify coach, where key takeaways and next steps are discussed and agreed upon.
How it works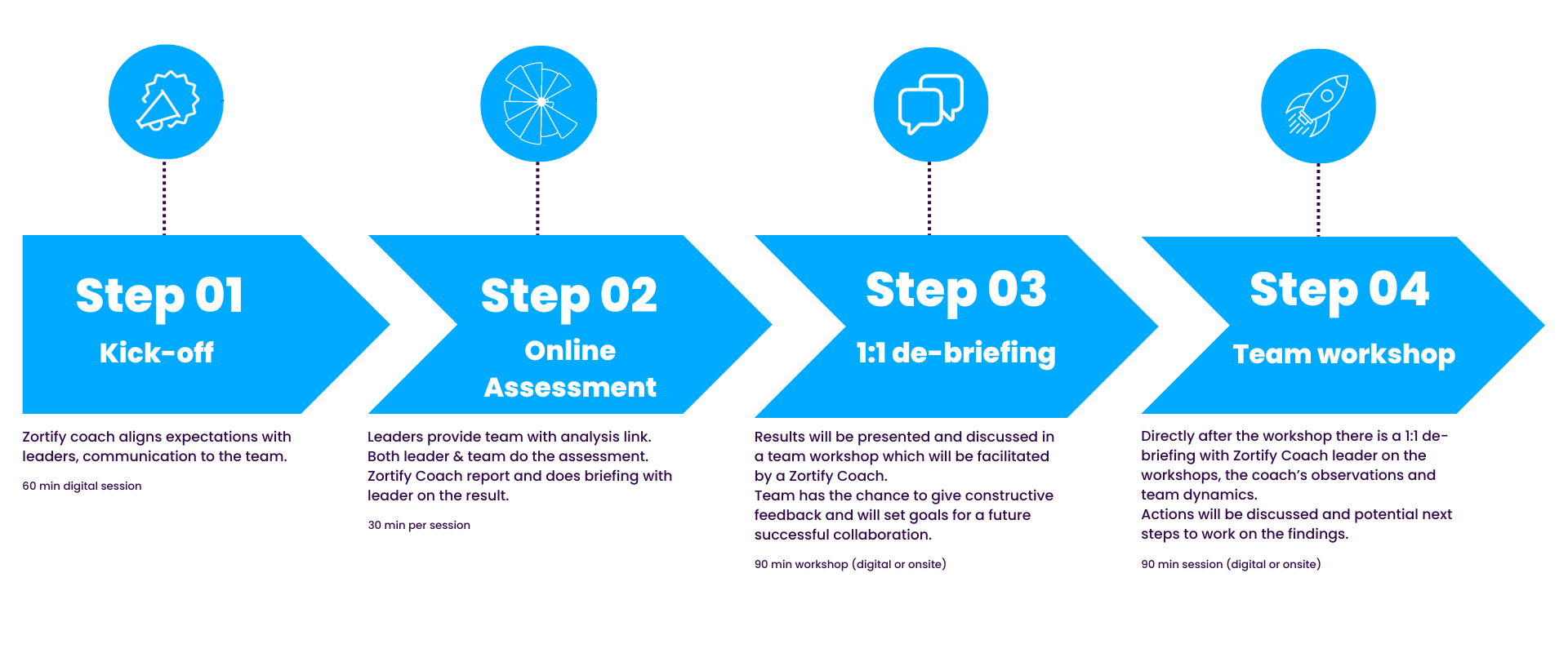 You might also be interested in